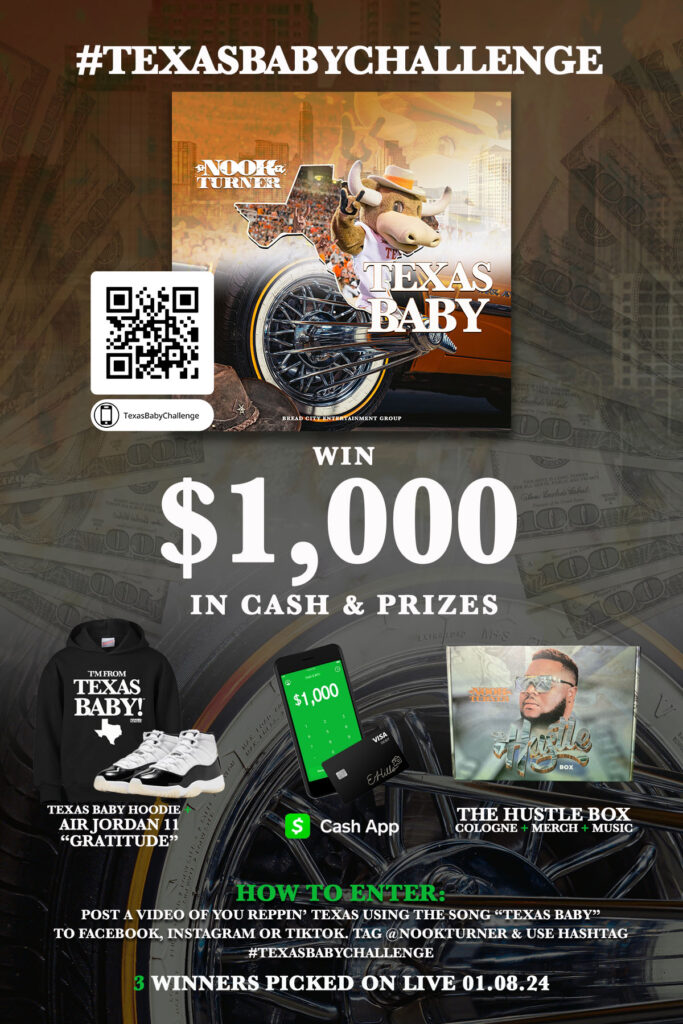 3 winners picked on live Jan 8th
How to win cash & prizes:
1. Create a video of you reppin' Texas and use NOOK Turner's "Texas Baby" song
2. Post to Tiktok, instagram or Facebook and tag @nookturner
3. Use hashtag #texasbabychallenge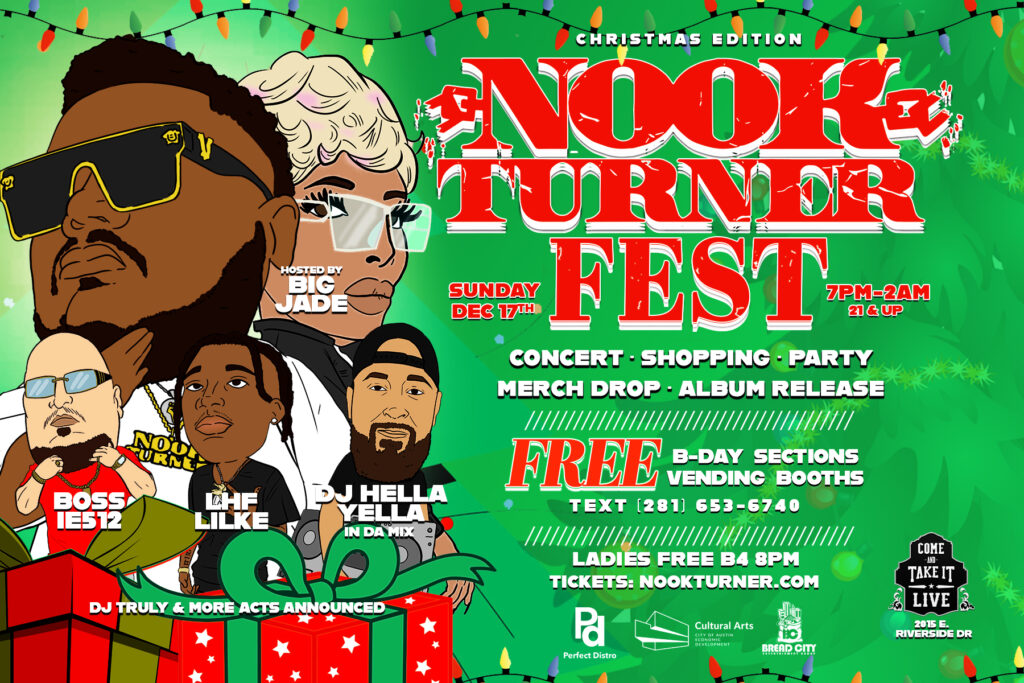 Hosted by Big Jade with performances by Boss IE512, LHF Lilke, DJ Hella Yella, DJ Truly & more. Concert, shopping, party, merch drop & release.